By Jenny Eaton Dyer, PhD
Sept. 2, 2015 | Huffington Post
September is Infant Mortality Awareness Month in the U.S with the goal of bringing attention to our relatively high Infant Mortality Rate (IMR), representing the estimated number of infant deaths for every 1,000 live births.
According to the Center for Disease Control, "the IMR is often used as an indicator to measure the health and well-being of a nation, because factors affecting the health of entire populations can also affect infant mortality rates." The most recent data here in the U.S. shows that for every 1,000 babies born, six die during their first year.
While that seems like a relatively low number, the U.S. ranks 50th in the world in infant mortality. Compared to other developed nations, we fall behind many including most European countries, Japan, Canada, and Australia.
But the good news is that we now have a greater understanding of the main factors affecting fetal health, and we can address key risk factors such as obesity and pre-natal smoking. This number has been reduced over the last 60 years due to medical advances in pre- and post-natal care, and through education, we will continue to drive those numbers down.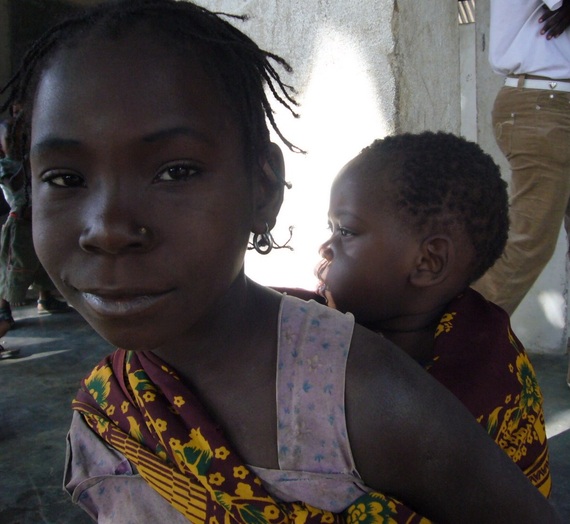 As we promote awareness here in the United States, we also want to hold up the issues of infant mortality in developing nations, where the IRM can be as high as 60 for every 1,000 live births. In many low-income countries, the average age of marriage for young women is 16, as in Ethiopia or Guatemala. And if these young women can delay their first pregnancy until 20-24, they are 10-14 times more likely to survive the complications of pregnancy and childbirth, than if they were pregnant in their late teens. And the child is twice is likely to survive the newborn stage if the mother can space her pregnancies just 3 years apart.
These young mothers need a spectrum of interventions including access to folic acid, prenatal care, nutrition, and skilled attendees during childbirth for themselves and the health of their newborn. We need to provide both education and the resources, including access to contraceptives, to help these women time and space their pregnancies, so that their families, too, can thrive.
In an increasingly globalized world, mothers in the United States have much more in common with moms around the world than we might realize. We all love our children and want them to flourish, and we all deeply mourn the loss of a child in any of our villages and communities. As we promote awareness here in the United States to combat infant mortality rates, let's also consider how we might advocate for women in developing nations to reduce infant mortality rates there as well.
Together, we can build a healthier, happier world for moms and children.
This piece originally appeared on the Huffington Post.